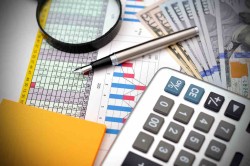 ICC Holdings Inc (NASDAQ:ICCH) insider Arron K. Sutherland bought 3,309 shares of the firm's stock in a transaction dated Friday, February 23rd. The stock was purchased at an average cost of $15.15 per share, with a total value of $50,131.35. The transaction was disclosed in a filing with the SEC, which is available through this link.
Shares of ICC Holdings Inc (ICCH) traded down $0.18 during trading hours on Friday, hitting $14.92. The stock had a trading volume of 10,977 shares, compared to its average volume of 1,515. ICC Holdings Inc has a 12-month low of $14.20 and a 12-month high of $18.00. The company has a market cap of $47.22 and a price-to-earnings ratio of 64.87. The company has a debt-to-equity ratio of 0.07, a current ratio of 1.21 and a quick ratio of 1.21.
ICC (NASDAQ:ICCH) last announced its earnings results on Tuesday, February 20th. The company reported $0.14 earnings per share (EPS) for the quarter. ICC had a return on equity of 1.11% and a net margin of 1.47%. The firm had revenue of $13.01 million during the quarter.
An institutional investor recently raised its position in ICC stock. M3F Inc. lifted its position in ICC Holdings Inc (NASDAQ:ICCH) by 5.6% in the 4th quarter, according to its most recent 13F filing with the SEC. The institutional investor owned 123,522 shares of the company's stock after acquiring an additional 6,603 shares during the period. ICC accounts for about 2.5% of M3F Inc.'s investment portfolio, making the stock its 16th largest holding. M3F Inc. owned about 3.91% of ICC worth $2,010,000 at the end of the most recent reporting period. Institutional investors own 9.10% of the company's stock.
ILLEGAL ACTIVITY WARNING: "ICC Holdings Inc (ICCH) Insider Arron K. Sutherland Buys 3,309 Shares" was originally posted by Transcript Daily and is the property of of Transcript Daily. If you are reading this article on another publication, it was illegally copied and republished in violation of United States & international trademark and copyright law. The legal version of this article can be read at https://transcriptdaily.com/2018/02/25/icc-holdings-inc-icch-insider-arron-k-sutherland-buys-3309-shares.html.
ICC Company Profile
ICC Holdings, Inc is the holding company of Illinois Casualty Company (Illinois Casualty), which is an insurance company. Illinois Casualty is a regional, multi-line property and casualty insurance company. The Company focuses on the food and beverage industry. As of August 1, 2016, the Company primarily marketed its products through a network of approximately 130 independent agents in Illinois, Iowa, Indiana, Minnesota, Missouri, Wisconsin and Ohio.
Receive News & Ratings for ICC Daily - Enter your email address below to receive a concise daily summary of the latest news and analysts' ratings for ICC and related companies with MarketBeat.com's FREE daily email newsletter.