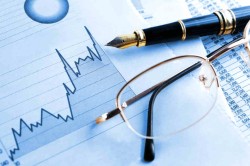 Sound Financial Bancorp, Inc. (NASDAQ:SFBC) CFO Matthew P. Deines sold 3,000 shares of the business's stock in a transaction dated Friday, February 23rd. The stock was sold at an average price of $35.12, for a total value of $105,360.00. Following the completion of the transaction, the chief financial officer now owns 19,392 shares in the company, valued at approximately $681,047.04. The transaction was disclosed in a legal filing with the Securities & Exchange Commission, which is accessible through this link.
Sound Financial Bancorp, Inc. (NASDAQ:SFBC) opened at $35.50 on Friday. The company has a quick ratio of 1.12, a current ratio of 1.12 and a debt-to-equity ratio of 0.44. Sound Financial Bancorp, Inc. has a one year low of $29.50 and a one year high of $35.50. The company has a market capitalization of $88.01, a PE ratio of 16.69 and a beta of 0.38.
Sound Financial Bancorp (NASDAQ:SFBC) last released its quarterly earnings results on Thursday, January 25th. The bank reported $0.58 EPS for the quarter. Sound Financial Bancorp had a return on equity of 8.68% and a net margin of 16.37%. The business had revenue of $7.40 million for the quarter.
The firm also recently declared a quarterly dividend, which will be paid on Monday, February 26th. Investors of record on Monday, February 12th will be paid a $0.12 dividend. This is a boost from Sound Financial Bancorp's previous quarterly dividend of $0.10. The ex-dividend date is Friday, February 9th. This represents a $0.48 annualized dividend and a dividend yield of 1.35%. Sound Financial Bancorp's payout ratio is 24.24%.
An institutional investor recently raised its position in Sound Financial Bancorp stock. Wasatch Advisors Inc. raised its position in shares of Sound Financial Bancorp, Inc. (NASDAQ:SFBC) by 13.3% during the 3rd quarter, according to its most recent disclosure with the Securities & Exchange Commission. The institutional investor owned 81,257 shares of the bank's stock after buying an additional 9,544 shares during the quarter. Wasatch Advisors Inc. owned about 3.24% of Sound Financial Bancorp worth $2,718,000 at the end of the most recent quarter. Hedge funds and other institutional investors own 32.89% of the company's stock.
TRADEMARK VIOLATION NOTICE: This article was posted by Transcript Daily and is the property of of Transcript Daily. If you are accessing this article on another domain, it was stolen and reposted in violation of US & international trademark and copyright laws. The correct version of this article can be viewed at https://transcriptdaily.com/2018/02/25/insider-selling-sound-financial-bancorp-inc-sfbc-cfo-sells-3000-shares-of-stock.html.
Sound Financial Bancorp Company Profile
Sound Financial Bancorp, Inc operates as the holding company for Sound Community Bank that provides traditional banking and other financial services for individuals and businesses. It accepts various deposits products comprising savings accounts, money market deposit accounts, NOW accounts, demand accounts, certificates of deposit, and checking accounts.
Receive News & Ratings for Sound Financial Bancorp Daily - Enter your email address below to receive a concise daily summary of the latest news and analysts' ratings for Sound Financial Bancorp and related companies with MarketBeat.com's FREE daily email newsletter.