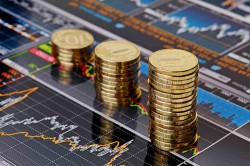 Labrador Technologies, Inc. (CVE:LTX) Director George Wilson sold 209,000 shares of the firm's stock in a transaction dated Wednesday, February 21st. The stock was sold at an average price of C$0.05, for a total value of C$10,450.00.
Labrador Technologies, Inc. (CVE:LTX) remained flat at $C$0.05 on Friday. The stock had a trading volume of 1,550,000 shares, compared to its average volume of 973,732.
WARNING: "Labrador Technologies, Inc. (LTX) Director George Wilson Sells 209,000 Shares" was originally posted by Transcript Daily and is the sole property of of Transcript Daily. If you are viewing this news story on another site, it was illegally copied and republished in violation of U.S. and international copyright & trademark legislation. The original version of this news story can be accessed at https://transcriptdaily.com/2018/02/25/labrador-technologies-inc-ltx-director-george-wilson-sells-209000-shares.html.
Labrador Technologies Company Profile
Labrador Technologies Inc engages in the research and development, and marketing of data retrieval technology for customers in Canada. It specializes in Data-Flow Management software, which comprises data-plumbing, data-adaptors, data integration, portal solutions, and on-demand data query and reporting applications that enable software vendors, data vendors, and company developers to deliver data to their target audiences by plugging users in and eliminating the need for manual intervention.
Receive News & Ratings for Labrador Technologies Daily - Enter your email address below to receive a concise daily summary of the latest news and analysts' ratings for Labrador Technologies and related companies with MarketBeat.com's FREE daily email newsletter.