Zacks Investment Research lowered shares of Fortive (NYSE:FTV) from a buy rating to a hold rating in a report issued on Thursday morning.
According to Zacks, "Fortive is benefiting from its strength in developed markets and automation businesses in North America. We, believe strategic acquisitions will continue to drive top-line growth. Ongoing margin expansion owing to the Fortive Business System, acquisitions and strong free cash flow generation are the positives. We note that acquisition of Industrial Scientific and Landauer is anticipated to drive recurring revenues. The company's subscription-based radiation exposure services are focused in the medical end market. However, end market cyclicality, integration issues and uncertainties in the international markets pose concerns. Further, in the past 12 months, the stock has underperformed the industry it belongs to."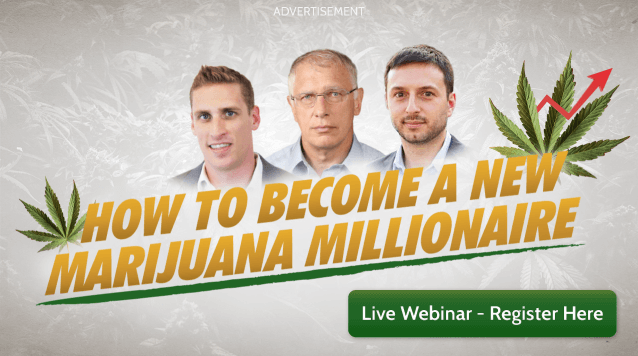 Several other brokerages have also recently commented on FTV. ValuEngine raised Fortive from a hold rating to a buy rating in a research report on Monday, April 2nd. Barclays assumed coverage on Fortive in a research report on Thursday, February 15th. They issued an overweight rating and a $86.00 price objective for the company. BMO Capital Markets cut their price objective on Fortive from $88.00 to $87.00 and set an outperform rating for the company in a research report on Friday, February 9th. Citigroup raised their price objective on Fortive from $76.00 to $79.00 and gave the company a neutral rating in a research report on Friday, February 9th. Finally, JPMorgan Chase cut Fortive from an overweight rating to a neutral rating and set a $84.00 price objective for the company. in a research report on Friday, March 9th. Eight research analysts have rated the stock with a hold rating and six have issued a buy rating to the company. The stock has an average rating of Hold and an average target price of $77.50.
Shares of Fortive stock traded up $0.22 during trading hours on Thursday, hitting $74.97. The company's stock had a trading volume of 453,287 shares, compared to its average volume of 1,643,533. Fortive has a 12 month low of $59.88 and a 12 month high of $80.31. The company has a market capitalization of $25,910.95, a P/E ratio of 25.87, a price-to-earnings-growth ratio of 2.25 and a beta of 0.41. The company has a debt-to-equity ratio of 1.07, a current ratio of 1.83 and a quick ratio of 1.47.
Fortive (NYSE:FTV) last announced its quarterly earnings results on Thursday, February 8th. The technology company reported $0.82 earnings per share (EPS) for the quarter, topping the consensus estimate of $0.78 by $0.04. The company had revenue of $1.81 billion during the quarter, compared to the consensus estimate of $1.77 billion. Fortive had a return on equity of 30.54% and a net margin of 15.69%. The company's revenue for the quarter was up 11.0% compared to the same quarter last year. During the same period in the prior year, the company earned $0.68 earnings per share. equities analysts anticipate that Fortive will post 3.43 EPS for the current fiscal year.
The firm also recently disclosed a quarterly dividend, which will be paid on Friday, June 29th. Stockholders of record on Friday, May 25th will be paid a $0.07 dividend. This represents a $0.28 dividend on an annualized basis and a dividend yield of 0.37%. Fortive's dividend payout ratio is 9.69%.
Large investors have recently made changes to their positions in the company. Calton & Associates Inc. bought a new stake in Fortive in the 4th quarter valued at about $107,000. Steward Partners Investment Advisory LLC bought a new stake in Fortive in the 3rd quarter valued at about $135,000. Tower Research Capital LLC TRC bought a new stake in Fortive in the 4th quarter valued at about $184,000. Private Advisor Group LLC bought a new stake in Fortive during the 3rd quarter worth approximately $200,000. Finally, Wagner Bowman Management Corp bought a new stake in Fortive during the 3rd quarter worth approximately $201,000. 81.31% of the stock is currently owned by institutional investors.
TRADEMARK VIOLATION NOTICE: This piece of content was published by Transcript Daily and is the property of of Transcript Daily. If you are reading this piece of content on another publication, it was illegally stolen and republished in violation of United States and international copyright law. The correct version of this piece of content can be read at https://transcriptdaily.com/2018/04/13/fortive-ftv-downgraded-to-hold-at-zacks-investment-research.html.
About Fortive
Fortive Corporation designs, develops, manufactures, markets, and services professional and engineered products, software, and services worldwide. Its Professional Instrumentation segment provides test tools, and thermal imaging and calibration equipment for electrical, industrial, electronic, and calibration applications; online condition-based monitoring equipment; portable gas detection equipment, consumables, and software as a service offerings; subscription-based technical, analytical, and compliance services; and maintenance management software for critical infrastructure in utility, industrial, energy, construction, public safety, mining, and healthcare applications.
Get a free copy of the Zacks research report on Fortive (FTV)
For more information about research offerings from Zacks Investment Research, visit Zacks.com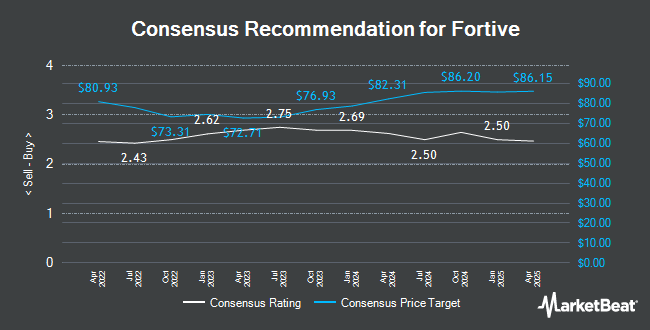 Receive News & Ratings for Fortive Daily - Enter your email address below to receive a concise daily summary of the latest news and analysts' ratings for Fortive and related companies with MarketBeat.com's FREE daily email newsletter.