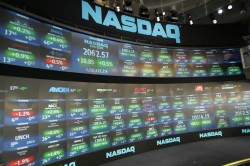 Synthesis Energy Systems (AMEX:SES) issued its quarterly earnings results on Monday. The specialty chemicals company reported ($0.13) earnings per share for the quarter, Bloomberg Earnings reports. Synthesis Energy Systems had a negative net margin of 589.89% and a negative return on equity of 43.59%. The company had revenue of $0.81 million for the quarter.
Synthesis Energy Systems opened at $3.01 on Wednesday, according to MarketBeat. Synthesis Energy Systems has a one year low of $2.00 and a one year high of $10.24.
Synthesis Energy Systems Company Profile
Synthesis Energy Systems, Inc is a clean energy company that develops, builds and owns clean energy projects. The Company owns gasification technology, which it utilizes to provide technology licenses and equipment to customers in the energy and chemical industries. The Company operates through segments, including SES China, Technology Licensing and Related Services, and Corporate.
Receive News & Ratings for Synthesis Energy Systems Daily - Enter your email address below to receive a concise daily summary of the latest news and analysts' ratings for Synthesis Energy Systems and related companies with MarketBeat.com's FREE daily email newsletter.