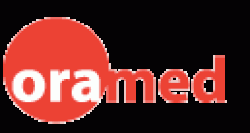 ValuEngine upgraded shares of Oramed Pharmaceuticals (NASDAQ:ORMP) from a strong sell rating to a sell rating in a research note issued to investors on Monday morning.
Separately, B. Riley reiterated a buy rating and set a $20.00 target price on shares of Oramed Pharmaceuticals in a report on Tuesday, January 16th.
Oramed Pharmaceuticals opened at $7.08 on Monday, MarketBeat reports. The stock has a market cap of $97.34 million, a price-to-earnings ratio of -8.96 and a beta of 0.43. Oramed Pharmaceuticals has a 1-year low of $6.74 and a 1-year high of $6.87.
An institutional investor recently raised its position in Oramed Pharmaceuticals stock. Renaissance Technologies LLC boosted its holdings in shares of Oramed Pharmaceuticals Inc. (NASDAQ:ORMP) by 12.7% during the 4th quarter, according to the company in its most recent disclosure with the Securities and Exchange Commission. The institutional investor owned 93,500 shares of the biotechnology company's stock after acquiring an additional 10,500 shares during the period. Renaissance Technologies LLC owned approximately 0.65% of Oramed Pharmaceuticals worth $842,000 as of its most recent filing with the Securities and Exchange Commission. 2.60% of the stock is owned by institutional investors.
Oramed Pharmaceuticals Company Profile
Oramed Pharmaceuticals Inc engages in the research and development of pharmaceutical solutions for the use of orally ingestible capsules or pills for delivery of polypeptides. Its product portfolio includes ORMD-0801, an oral insulin capsule, which has completed Phase IIb clinical trials for the treatment of diabetes; and ORMD-0901, an analog for GLP-1 gastrointestinal hormone, which has completed Phase Ib clinical trials for the treatment of type 2 diabetes.
To view ValuEngine's full report, visit ValuEngine's official website.
Receive News & Ratings for Oramed Pharmaceuticals Daily - Enter your email address below to receive a concise daily summary of the latest news and analysts' ratings for Oramed Pharmaceuticals and related companies with MarketBeat.com's FREE daily email newsletter.