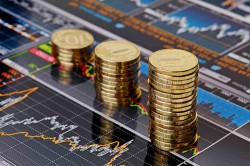 Symrise (ETR:SY1) received a €65.20 ($77.62) price objective from equities researchers at Berenberg Bank in a research note issued to investors on Wednesday. The brokerage presently has a "neutral" rating on the stock. Berenberg Bank's target price would indicate a potential downside of 6.46% from the company's current price.
Shares of ETR:SY1 opened at €69.70 ($82.98) on Wednesday.
About Symrise
Symrise AG develops, produces, and sells fragrances, flavorings, and cosmetic ingredients. It operates through three segments: Scent & Care, Flavor, and Nutrition. The Scent & Care segment develops, produces, and sells fragrance ingredients and compositions, cosmetic ingredients, and mint flours, as well as specific application processes for such substances.
Receive News & Ratings for Symrise Daily - Enter your email address below to receive a concise daily summary of the latest news and analysts' ratings for Symrise and related companies with MarketBeat.com's FREE daily email newsletter.