First Trust Advisors LP purchased a new stake in Bojangles Inc (NASDAQ:BOJA) in the second quarter, Holdings Channel reports. The institutional investor purchased 12,761 shares of the restaurant operator's stock, valued at approximately $184,000.
Separately, Ancora Advisors LLC acquired a new position in Bojangles in the first quarter valued at approximately $194,000. 90.90% of the stock is currently owned by hedge funds and other institutional investors.
Shares of BOJA stock opened at $13.70 on Thursday. The company has a debt-to-equity ratio of 0.44, a current ratio of 0.70 and a quick ratio of 0.64. The company has a market cap of $486.79 million, a PE ratio of 16.51, a price-to-earnings-growth ratio of 1.55 and a beta of 1.43. Bojangles Inc has a 1-year low of $11.35 and a 1-year high of $16.20.
Bojangles (NASDAQ:BOJA) last announced its earnings results on Thursday, August 2nd. The restaurant operator reported $0.13 earnings per share for the quarter, missing the Thomson Reuters' consensus estimate of $0.18 by ($0.05). The business had revenue of $140.50 million for the quarter, compared to analyst estimates of $140.34 million. Bojangles had a return on equity of 9.91% and a net margin of 11.24%. The company's quarterly revenue was up 2.7% compared to the same quarter last year. During the same period in the previous year, the company earned $0.23 earnings per share. sell-side analysts forecast that Bojangles Inc will post 0.68 earnings per share for the current fiscal year.
A number of brokerages have issued reports on BOJA. BidaskClub raised Bojangles from a "strong sell" rating to a "sell" rating in a report on Thursday. Zacks Investment Research raised Bojangles from a "hold" rating to a "buy" rating and set a $16.00 price target for the company in a report on Tuesday, June 19th. Finally, TheStreet downgraded Bojangles from a "b-" rating to a "c+" rating in a report on Monday, July 30th. One equities research analyst has rated the stock with a sell rating, nine have given a hold rating and one has assigned a buy rating to the company. The stock has an average rating of "Hold" and a consensus price target of $15.86.
Bojangles Profile
Bojangles', Inc develops, operates, and franchises limited service restaurants in the United States. Its restaurants offer made-from-scratch biscuit breakfast sandwiches, hand-breaded bone-in chicken, fixin's, and iced tea. As of July 1, 2018, the company operated 766 system-wide restaurants, including 325 company-operated and 441 franchised restaurants primarily located in the Southeastern United States.
Featured Story: Should You Consider an Index Fund?
Want to see what other hedge funds are holding BOJA? Visit HoldingsChannel.com to get the latest 13F filings and insider trades for Bojangles Inc (NASDAQ:BOJA).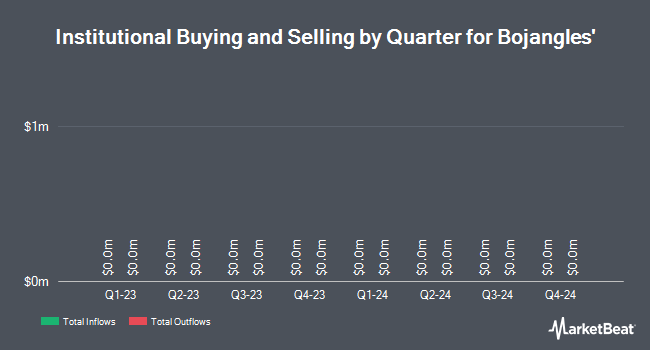 Receive News & Ratings for Bojangles Daily - Enter your email address below to receive a concise daily summary of the latest news and analysts' ratings for Bojangles and related companies with MarketBeat.com's FREE daily email newsletter.