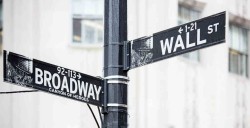 Elanco Animal Health (NASDAQ:ELAN) Director Lawrence Erik Kurzius purchased 10,000 shares of Elanco Animal Health stock in a transaction dated Monday, September 24th. The shares were purchased at an average cost of $24.00 per share, with a total value of $240,000.00. The transaction was disclosed in a document filed with the SEC, which is available at this link.
Shares of ELAN traded up $0.59 during midday trading on Thursday, hitting $36.09. 10,645 shares of the stock traded hands, compared to its average volume of 12,241,780. Elanco Animal Health has a 1-year low of $32.05 and a 1-year high of $36.01.
ELAN has been the subject of several analyst reports. Gabelli initiated coverage on shares of Elanco Animal Health in a report on Wednesday, September 19th. They set a "buy" rating and a $32.00 price target for the company. BMO Capital Markets reissued a "hold" rating and set a $33.00 price target on shares of Elanco Animal Health in a report on Wednesday.
About Elanco Animal Health
There is no company description available for Elanco Animal Health Inc
Further Reading: Should You Consider an Index Fund?
Receive News & Ratings for Elanco Animal Health Daily - Enter your email address below to receive a concise daily summary of the latest news and analysts' ratings for Elanco Animal Health and related companies with MarketBeat.com's FREE daily email newsletter.