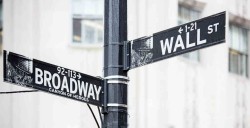 Ibio Inc (NYSEAMERICAN:IBIO) saw a significant decline in short interest in the month of September. As of September 14th, there was short interest totalling 688,782 shares, a decline of 1.3% from the August 31st total of 698,071 shares. Currently, 4.2% of the shares of the company are sold short. Based on an average trading volume of 139,934 shares, the days-to-cover ratio is presently 4.9 days.
In other news, major shareholder Eastern Capital Ltd purchased 2,200,000 shares of Ibio stock in a transaction dated Thursday, July 12th. The stock was bought at an average price of $0.90 per share, with a total value of $1,980,000.00. Following the completion of the acquisition, the insider now owns 8,457,734 shares in the company, valued at approximately $7,611,960.60. The transaction was disclosed in a document filed with the SEC, which is available through this hyperlink.
Shares of IBIO opened at $0.84 on Friday. Ibio has a 1 year low of $0.60 and a 1 year high of $3.86.
About Ibio
iBio, Inc, a biotechnology company, focuses on developing and commercializing pharmaceutical product applications using its platform in the United States and internationally. Its lead therapeutic candidate is IBIO-CFB03 for the treatment of systemic scleroderma, idiopathic pulmonary fibrosis, and other fibrotic diseases.
Recommended Story: Hedge Funds
Receive News & Ratings for Ibio Daily - Enter your email address below to receive a concise daily summary of the latest news and analysts' ratings for Ibio and related companies with MarketBeat.com's FREE daily email newsletter.