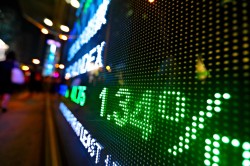 Sunora Foods Inc (CVE:SNF) insider Sunora Foods Inc. acquired 190,000 shares of the company's stock in a transaction that occurred on Thursday, November 8th. The stock was purchased at an average cost of C$0.14 per share, for a total transaction of C$26,600.00.
Sunora Foods Inc. also recently made the following trade(s):
On Friday, November 2nd, Sunora Foods Inc. acquired 3,000 shares of Sunora Foods stock. The stock was purchased at an average cost of C$0.13 per share, for a total transaction of C$390.00.
Shares of SNF stock remained flat at $C$0.14 during trading hours on Friday. Sunora Foods Inc has a 52-week low of C$0.05 and a 52-week high of C$0.18.
COPYRIGHT VIOLATION WARNING: "Sunora Foods Inc (SNF) Insider Sunora Foods Inc. Buys 190,000 Shares" was first posted by Transcript Daily and is owned by of Transcript Daily. If you are accessing this news story on another site, it was illegally copied and republished in violation of U.S. & international copyright & trademark legislation. The correct version of this news story can be read at https://transcriptdaily.com/2018/11/10/sunora-foods-inc-snf-insider-sunora-foods-inc-buys-190000-shares.html.
About Sunora Foods
Sunora Foods Inc trades and supplies food oils in Canada, the United States, and internationally. The company offers canola, soybean, corn, olive, and other specialty food oils under the Sunora, Sunera, and Sunya brands, as well as under various private labels. It serves customers in the food oil processing, retail, and food service markets.
Featured Story: How to calculate compound interest
Receive News & Ratings for Sunora Foods Daily - Enter your email address below to receive a concise daily summary of the latest news and analysts' ratings for Sunora Foods and related companies with MarketBeat.com's FREE daily email newsletter.