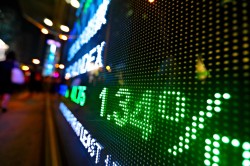 Velan Inc. (TSE:VLN) declared a quarterly dividend on Thursday, October 11th, Zacks reports. Stockholders of record on Friday, December 14th will be paid a dividend of 0.03 per share on Friday, December 28th. This represents a $0.12 annualized dividend and a dividend yield of 1.36%. The ex-dividend date is Thursday, December 13th.
Shares of TSE:VLN opened at C$8.82 on Friday. The company has a debt-to-equity ratio of 13.36, a quick ratio of 1.21 and a current ratio of 2.14. Velan has a 12 month low of C$8.12 and a 12 month high of C$20.49.
Velan (TSE:VLN) last issued its earnings results on Thursday, October 11th. The company reported C($0.15) EPS for the quarter. The firm had revenue of C$119.66 million for the quarter.
In other news, insider Edward James Kernaghan bought 4,000 shares of the company's stock in a transaction dated Thursday, November 8th. The stock was bought at an average cost of C$10.82 per share, for a total transaction of C$43,280.00. Insiders bought a total of 17,800 shares of company stock valued at $199,934 over the last 90 days.
COPYRIGHT VIOLATION NOTICE: "Velan Inc. (VLN) Plans Quarterly Dividend of $0.03" was first published by Transcript Daily and is owned by of Transcript Daily. If you are accessing this piece of content on another website, it was copied illegally and reposted in violation of United States & international copyright & trademark law. The original version of this piece of content can be read at https://transcriptdaily.com/2018/12/08/velan-inc-vln-plans-quarterly-dividend-of-0-03.html.
Velan Company Profile
Velan Inc designs, manufactures, and markets industrial valves worldwide. It offers cryogenic valves comprising cast steel cryogenic, small forged cryogenic, cryogenic triple-offset, ball, and cryogenic control valves; gate, globe, and check valves, including pressure seal, cast steel, small forged, dual-plate check, bolted bonnet high pressure, cast stainless steel corrosion resistant, bonnetless, and knife gate valves, as well as maintenance valves for nuclear service; and quarter-turn valves, such as ball, metal-seated ball, forged ball, power ball, high performance three-piece ball, general purpose ball, triple-offset butterfly, high performance cryogenic butterfly, coker ball, and cap-tight batch digester capping valves.
Read More: Does the discount rate affect the economy?
Receive News & Ratings for Velan Daily - Enter your email address below to receive a concise daily summary of the latest news and analysts' ratings for Velan and related companies with MarketBeat.com's FREE daily email newsletter.