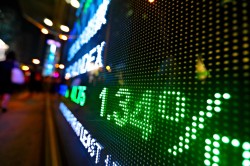 Schmitt Industries (NASDAQ:SMIT) issued its earnings results on Thursday. The scientific and technical instruments company reported ($0.06) earnings per share for the quarter, Bloomberg Earnings reports. Schmitt Industries had a return on equity of 1.51% and a net margin of 0.93%.
Shares of NASDAQ:SMIT traded up $0.05 during trading on Friday, hitting $2.77. The company's stock had a trading volume of 400 shares, compared to its average volume of 7,194. Schmitt Industries has a fifty-two week low of $1.91 and a fifty-two week high of $4.12. The stock has a market cap of $11.70 million, a price-to-earnings ratio of 73.25 and a beta of 0.75.
WARNING: This report was first reported by Transcript Daily and is owned by of Transcript Daily. If you are accessing this report on another website, it was stolen and republished in violation of United States & international trademark and copyright legislation. The legal version of this report can be viewed at https://transcriptdaily.com/2019/01/11/schmitt-industries-smit-releases-quarterly-earnings-results.html.
About Schmitt Industries
Schmitt Industries, Inc, together with its subsidiaries, designs, manufactures, and sells test and measurement products worldwide. The company's Balancer segment offers computer-controlled vibration detection, balancing, and process control systems. Its products comprise Schmitt Dynamic Balance System, which consists of a vibration sensor, a computer control unit, and a balance head; SB-5500, an optional acoustic emission monitoring system (AEMS) control card to monitor the AE signals generated on the grinding machine; process control cards to provide enhanced control of the grinding process; SB-2000, a compact manual balancing system; and AE-1000, an AE control platform, which reduces air machine grinding time.
Featured Article: The benefits and drawbacks of dollar cost averaging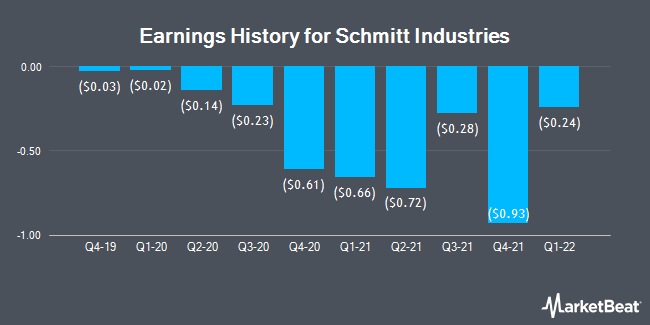 Receive News & Ratings for Schmitt Industries Daily - Enter your email address below to receive a concise daily summary of the latest news and analysts' ratings for Schmitt Industries and related companies with MarketBeat.com's FREE daily email newsletter.