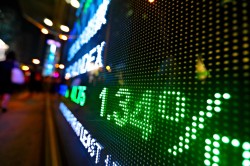 Royal Bank of Canada assumed coverage on shares of Hookipa Pharma (NASDAQ:HOOK) in a report released on Monday morning, BenzingaRatingsTable reports. The brokerage issued an outperform rating and a $23.00 price objective on the stock.
Hookipa Pharma stock opened at $13.81 on Monday. Hookipa Pharma has a twelve month low of $12.62 and a twelve month high of $14.76.
In other Hookipa Pharma news, insider Bros. Advisors Lp Baker bought 892,857 shares of the company's stock in a transaction that occurred on Tuesday, April 23rd. The shares were purchased at an average price of $14.00 per share, with a total value of $12,499,998.00. The purchase was disclosed in a filing with the Securities & Exchange Commission, which is available through this hyperlink. Also, major shareholder Sofinnova Capital Vi Fcpr bought 357,142 shares of the company's stock in a transaction that occurred on Tuesday, April 23rd. The stock was acquired at an average cost of $14.00 per share, for a total transaction of $4,999,988.00. The disclosure for this purchase can be found here.
Hookipa Pharma Company Profile
HOOKIPA Pharma Inc, a clinical-stage biopharmaceutical company, develops immunotherapeutics targeting infectious diseases and cancers based on its proprietary arenavirus platform. The company's lead infectious disease product candidate is HB-101, which is in a randomized double-blinded Phase 2 clinical trial in cytomegalovirus-negative patients awaiting kidney transplantation from cytomegalovirus-positive donors.
See Also: Moving Average (MA)
Receive News & Ratings for Hookipa Pharma Daily - Enter your email address below to receive a concise daily summary of the latest news and analysts' ratings for Hookipa Pharma and related companies with MarketBeat.com's FREE daily email newsletter.