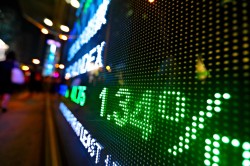 James Cropper PLC (LON:CRPR) passed below its 50-day moving average during trading on Friday . The stock has a 50-day moving average of $975.20 and traded as low as $1,000.13. James Cropper shares last traded at $995.00, with a volume of 2,750 shares trading hands.
The firm has a market capitalization of $95.07 million and a price-to-earnings ratio of 40.95. The company has a current ratio of 2.43, a quick ratio of 1.34 and a debt-to-equity ratio of 51.29. The business's 50-day moving average price is GBX 974.90.
The firm also recently declared a dividend, which will be paid on Friday, August 9th. Investors of record on Thursday, July 4th will be given a GBX 11 ($0.14) dividend. This is a boost from James Cropper's previous dividend of $2.50. The ex-dividend date of this dividend is Thursday, July 4th. This represents a yield of 1.19%. James Cropper's dividend payout ratio (DPR) is presently 0.58%.
About James Cropper (LON:CRPR)
James Cropper PLC manufactures and sells papers products. It operates through James Cropper Paper Products, James Cropper 3D Products, and Technical Fibre Products segments. The company offers specialty papers and boards for packaging and digital imaging industries; and molded fiber products, as well as converts paper.
See Also: What is a Swap?
Receive News & Ratings for James Cropper Daily - Enter your email address below to receive a concise daily summary of the latest news and analysts' ratings for James Cropper and related companies with MarketBeat.com's FREE daily email newsletter.