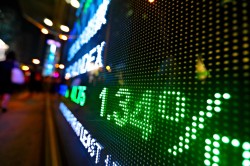 Glazer Capital LLC decreased its position in shares of Forum Merger Corp (NASDAQ:FMCIU) by 30.2% in the second quarter, HoldingsChannel reports. The firm owned 96,000 shares of the company's stock after selling 41,542 shares during the quarter. Glazer Capital LLC's holdings in Forum Merger were worth $1,019,000 as of its most recent filing with the Securities & Exchange Commission.
Shares of Forum Merger stock remained flat at $$10.68 on Friday. Forum Merger Corp has a 1 year low of $10.00 and a 1 year high of $10.80. The company has a 50 day simple moving average of $10.68 and a 200-day simple moving average of $10.53.
Forum Merger Profile
ConvergeOne Holdings, Inc, formerly Forum Merger Corporation, is an information technology (IT) service provider of collaboration and technology solutions for large and medium enterprises. It offers collaboration, enterprise networking, data center, cloud and security solutions to its customers. It delivers these offerings across several delivery models including on-premise, and in private, hybrid, and public clouds, as well as the proprietary ConvergeOne Cloud, regardless of client's existing infrastructure.
Read More: Book Value Of Equity Per Share – BVPS Explained

Want to see what other hedge funds are holding FMCIU? Visit HoldingsChannel.com to get the latest 13F filings and insider trades for Forum Merger Corp (NASDAQ:FMCIU).
Receive News & Ratings for Forum Merger Daily - Enter your email address below to receive a concise daily summary of the latest news and analysts' ratings for Forum Merger and related companies with MarketBeat.com's FREE daily email newsletter.