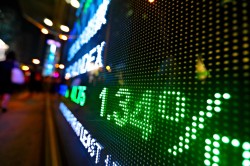 Glazer Capital LLC cut its stake in shares of Leisure Acquisition Corp (Usa) (NASDAQ:LACQU) by 4.7% in the 2nd quarter, according to its most recent Form 13F filing with the Securities and Exchange Commission. The fund owned 71,629 shares of the company's stock after selling 3,529 shares during the quarter. Glazer Capital LLC's holdings in Leisure Acquisition were worth $746,000 as of its most recent SEC filing.
Separately, Cowen Inc. grew its holdings in Leisure Acquisition by 459.3% in the 2nd quarter. Cowen Inc. now owns 559,303 shares of the company's stock worth $5,828,000 after buying an additional 459,303 shares in the last quarter.
LACQU stock remained flat at $$10.60 on Friday. Leisure Acquisition Corp has a 52 week low of $10.05 and a 52 week high of $10.65. The business has a 50 day moving average of $10.55 and a two-hundred day moving average of $10.42.
Leisure Acquisition Company Profile
Leisure Acquisition Corp is a blank check company. The Company is formed for the purpose of effecting a merger, capital stock exchange, asset acquisition, stock purchase, reorganization or similar business combination with one or more businesses. The Company seeks to focus on the location-based leisure sector and leisure-related businesses, which comprises companies providing consumer discretionary goods and services.
Read More: What is meant by buying and selling pressure?
Receive News & Ratings for Leisure Acquisition Daily - Enter your email address below to receive a concise daily summary of the latest news and analysts' ratings for Leisure Acquisition and related companies with MarketBeat.com's FREE daily email newsletter.