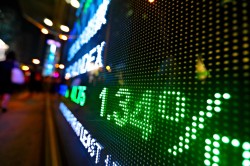 AMERAMEX INTL I/SH (OTCMKTS:AMMX) will be releasing its earnings data before the market opens on Thursday, November 14th.
Shares of AMMX stock opened at $0.01 on Thursday. AMERAMEX INTL I/SH has a one year low of $0.01 and a one year high of $0.03. The company's 50-day moving average is $0.01 and its 200 day moving average is $0.02.
AMERAMEX INTL I/SH Company Profile
AmeraMex International, Inc sells, leases, and rents heavy equipment to companies in heavy construction, surface mining, infrastructure, logging, shipping, and transportation industries. It carries an inventory of front end loaders, scrapers, excavators, backhoes, rock trucks, container handlers, log loaders, forklifts, wheel loaders, trucks, and trailers.
Read More: Diversification For Individual Investors

Receive News & Ratings for AMERAMEX INTL I/SH Daily - Enter your email address below to receive a concise daily summary of the latest news and analysts' ratings for AMERAMEX INTL I/SH and related companies with MarketBeat.com's FREE daily email newsletter.