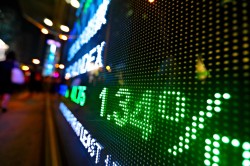 Onto Innovation (NASDAQ:ONTO) – Analysts at B. Riley reduced their FY2019 earnings estimates for Onto Innovation in a research note issued to investors on Monday, November 4th. B. Riley analyst C. Ellis now expects that the company will earn $1.25 per share for the year, down from their prior estimate of $1.43. B. Riley also issued estimates for Onto Innovation's Q1 2020 earnings at $0.47 EPS, Q2 2020 earnings at $0.56 EPS, Q3 2020 earnings at $0.64 EPS, Q4 2020 earnings at $0.60 EPS and FY2020 earnings at $2.27 EPS.
A number of other analysts also recently commented on the stock. Needham & Company LLC assumed coverage on shares of Onto Innovation in a report on Thursday. They issued a "buy" rating and a $47.00 target price on the stock. TheStreet upgraded shares of Onto Innovation from a "c+" rating to a "b-" rating in a report on Monday, October 28th.
Onto Innovation Company Profile
Onto Innovation Inc designs, develops, manufactures, and supports process control defect inspection and metrology, advanced packaging lithography, and process control software systems used by microelectronic device manufacturers. It offers process and yield management solutions used in bare silicon wafer production and processing facilities, and device packaging and test facilities through standalone systems for macro-defect inspection, packaging lithography, probe card test and analysis, and transparent and opaque thin film measurements.
Featured Article: How does a reverse stock split work?
Receive News & Ratings for Onto Innovation Daily - Enter your email address below to receive a concise daily summary of the latest news and analysts' ratings for Onto Innovation and related companies with MarketBeat.com's FREE daily email newsletter.