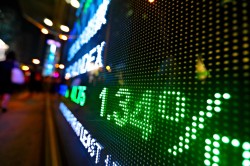 PowerFleet (NASDAQ:PWFL)'s stock had its "buy" rating reiterated by Barrington Research in a research note issued on Tuesday, AnalystRatings.com reports. They currently have a $12.00 price objective on the stock. Barrington Research's price target would indicate a potential upside of 93.55% from the company's previous close.
Other equities research analysts also recently issued reports about the stock. Canaccord Genuity initiated coverage on shares of PowerFleet in a research report on Friday, October 4th. They set a "buy" rating and a $12.00 target price on the stock. Zacks Investment Research upgraded shares of PowerFleet from a "hold" rating to a "buy" rating and set a $6.75 target price on the stock in a research report on Friday, October 18th.
NASDAQ:PWFL opened at $6.20 on Tuesday. The company has a debt-to-equity ratio of 0.05, a quick ratio of 1.24 and a current ratio of 1.56. PowerFleet has a one year low of $4.76 and a one year high of $7.24.
About PowerFleet
There is no company description available for PowerFleet Inc
See Also: Stock Split
Receive News & Ratings for PowerFleet Daily - Enter your email address below to receive a concise daily summary of the latest news and analysts' ratings for PowerFleet and related companies with MarketBeat.com's FREE daily email newsletter.