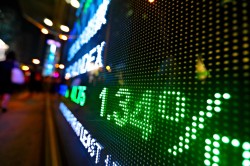 Swiss Helvetia Fund, Inc. (NYSE:SWZ) declared a quarterly dividend on Monday, December 9th, Wall Street Journal reports. Stockholders of record on Monday, December 16th will be given a dividend of 0.1404 per share by the closed-end fund on Friday, December 27th. This represents a $0.56 dividend on an annualized basis and a dividend yield of 6.86%. The ex-dividend date of this dividend is Friday, December 13th.
Shares of NYSE:SWZ traded up $0.02 during trading on Monday, reaching $8.19. 58,459 shares of the stock were exchanged, compared to its average volume of 26,409. The firm's 50-day moving average price is $8.14 and its 200 day moving average price is $7.96. Swiss Helvetia Fund has a 12-month low of $6.75 and a 12-month high of $8.38.
In other Swiss Helvetia Fund news, Director Phillip Goldstein purchased 28,209 shares of the business's stock in a transaction that occurred on Monday, December 2nd. The shares were purchased at an average price of $8.10 per share, for a total transaction of $228,492.90. The purchase was disclosed in a document filed with the Securities & Exchange Commission, which is accessible through the SEC website. Insiders purchased 31,000 shares of company stock worth $250,966 in the last 90 days. 0.03% of the stock is currently owned by insiders.
About Swiss Helvetia Fund
There is no company description available for Swiss Helvetia Fund Inc
See Also: The Role of a Fiduciary and Individual Investors
Receive News & Ratings for Swiss Helvetia Fund Daily - Enter your email address below to receive a concise daily summary of the latest news and analysts' ratings for Swiss Helvetia Fund and related companies with MarketBeat.com's FREE daily email newsletter.