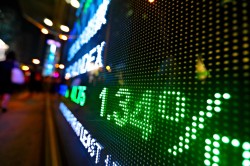 AZEK (NASDAQ:AZEK) – Investment analysts at DA Davidson issued their Q2 2020 earnings per share (EPS) estimates for AZEK in a note issued to investors on Thursday, June 25th. DA Davidson analyst K. Yinger expects that the company will post earnings per share of $0.22 for the quarter. DA Davidson currently has a "Neutral" rating and a $27.00 target price on the stock. DA Davidson also issued estimates for AZEK's FY2020 earnings at $0.69 EPS and FY2021 earnings at $0.85 EPS.
AZEK stock opened at $32.12 on Monday. AZEK has a 12 month low of $26.35 and a 12 month high of $33.45.
About AZEK
The AZEK Company Inc engages in manufacturing and selling building products for residential, commercial, and industrial markets in the United States. Its products include trims, decks, porches, moldings, rails, pavers, and bathroom and locker systems, as well as extruded plastic sheet products and other non-fabricated products for special applications in industrial markets.
Recommended Story: What are momentum indicators and what do they show?
Receive News & Ratings for AZEK Daily - Enter your email address below to receive a concise daily summary of the latest news and analysts' ratings for AZEK and related companies with MarketBeat.com's FREE daily email newsletter.