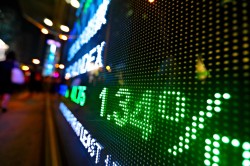 Summer Energy Holdings Inc (OTCMKTS:SUME) was the recipient of a large increase in short interest in September. As of September 15th, there was short interest totalling 800 shares, an increase of 700.0% from the August 31st total of 100 shares. Based on an average daily volume of 1,500 shares, the days-to-cover ratio is currently 0.5 days.
Shares of OTCMKTS SUME opened at $1.45 on Monday. Summer Energy has a fifty-two week low of $0.86 and a fifty-two week high of $2.00. The business has a 50 day moving average price of $1.31 and a two-hundred day moving average price of $1.35. The company has a debt-to-equity ratio of 4.75, a quick ratio of 1.48 and a current ratio of 1.48.
Summer Energy (OTCMKTS:SUME) last released its earnings results on Friday, August 14th. The company reported ($0.06) EPS for the quarter. Summer Energy had a negative return on equity of 198.95% and a negative net margin of 6.54%. The firm had revenue of $42.52 million for the quarter.
Summer Energy Company Profile
Summer Energy Holdings, Inc, through its subsidiaries, operates as a retail electric service provider in Texas, Massachusetts, Rhode Island, and New Hampshire. The company procures wholesale energy and resells to commercial and residential customers. Summer Energy Holdings, Inc was founded in 2011 and is headquartered in Houston, Texas.
Further Reading: What is dollar cost averaging (DCA)?
Receive News & Ratings for Summer Energy Daily - Enter your email address below to receive a concise daily summary of the latest news and analysts' ratings for Summer Energy and related companies with MarketBeat.com's FREE daily email newsletter.