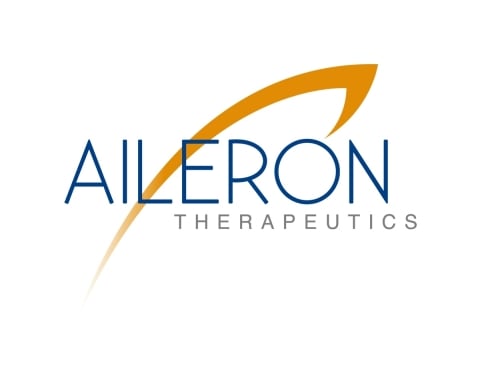 Aileron Therapeutics, Inc. (NASDAQ:ALRN – Get Rating) shares were up 0.7% on Wednesday . The stock traded as high as $2.80 and last traded at $2.60. Approximately 6,319 shares traded hands during trading, a decline of 79% from the average daily volume of 30,801 shares. The stock had previously closed at $2.58.
Aileron Therapeutics Price Performance
The stock has a market capitalization of $11.80 million, a price-to-earnings ratio of -0.39 and a beta of 1.97. The stock's 50 day simple moving average is $2.67 and its 200-day simple moving average is $1.35.
Hedge Funds Weigh In On Aileron Therapeutics
An institutional investor recently raised its position in Aileron Therapeutics stock. Renaissance Technologies LLC grew its position in Aileron Therapeutics, Inc. (NASDAQ:ALRN – Get Rating) by 65.5% during the third quarter, according to the company in its most recent disclosure with the Securities & Exchange Commission. The firm owned 190,691 shares of the company's stock after purchasing an additional 75,500 shares during the quarter. Renaissance Technologies LLC owned approximately 4.20% of Aileron Therapeutics worth $39,000 as of its most recent SEC filing.
Aileron Therapeutics Company Profile
(
Get Rating
)
Aileron Therapeutics, Inc operates as a clinical stage biopharmaceutical company engaged in the development and commercialization of a novel class of therapeutics for the treatment of cancer and other diseases. It focuses on its lead product candidate, ALRN-6924, which is a cell-permeating peptide that disrupts the interaction of p53 suppressors MDM2 and MDMX with tumor suppressor p53 to reactivate tumor suppression in non-mutant, or wild-type, p53 cancers.
See Also
Receive News & Ratings for Aileron Therapeutics Daily - Enter your email address below to receive a concise daily summary of the latest news and analysts' ratings for Aileron Therapeutics and related companies with MarketBeat.com's FREE daily email newsletter.