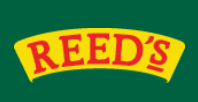 Reed's, Inc. (NASDAQ:REED – Get Rating)'s share price fell 5.2% on Wednesday . The company traded as low as $3.33 and last traded at $3.56. 31,987 shares were traded during trading, a decline of 32% from the average session volume of 47,060 shares. The stock had previously closed at $3.75.
Analyst Upgrades and Downgrades
A number of equities analysts have weighed in on REED shares. StockNews.com started coverage on shares of Reed's in a research note on Sunday, December 11th. They set a "sell" rating for the company. Maxim Group cut shares of Reed's from a "buy" rating to a "hold" rating in a report on Monday, November 14th.
Reed's Trading Down 5.2 %
The stock has a market cap of $8.96 million, a PE ratio of -0.40 and a beta of 1.60. The firm's 50-day moving average price is $0.76 and its two-hundred day moving average price is $0.34.
Reed's (
NASDAQ:REED
–
Get Rating
) last announced its quarterly earnings results on Thursday, November 10th. The company reported ($0.03) earnings per share (EPS) for the quarter, missing analysts' consensus estimates of ($0.02) by ($0.01). The firm had revenue of $12.09 million for the quarter, compared to analysts' expectations of $17.40 million. Reed's had a negative return on equity of 1,582.74% and a negative net margin of 35.75%. On average, analysts anticipate that Reed's, Inc. will post -6.5 earnings per share for the current year.
Institutional Trading of Reed's
Several institutional investors have recently modified their holdings of REED. Northern Trust Corp increased its stake in Reed's by 14.1% in the 2nd quarter. Northern Trust Corp now owns 971,068 shares of the company's stock valued at $151,000 after buying an additional 120,000 shares during the period. LPL Financial LLC acquired a new position in shares of Reed's during the 4th quarter valued at about $67,000. Finally, UBS Group AG increased its position in Reed's by 178.9% during the 1st quarter. UBS Group AG now owns 102,548 shares of the company's stock worth $31,000 after purchasing an additional 65,773 shares in the last quarter. Hedge funds and other institutional investors own 35.78% of the company's stock.
About Reed's
Reed's, Inc engages in the manufacture and distribution of carbonated and non-carbonated beverages. Its product lines include Reed's Ginger Brews, Virgil's Root Beer, and Flying Caldron Butterscotch Beer. The company was founded by Christopher J. Reed in June 1987 and is headquartered in Norwalk, CT.
Further Reading
Receive News & Ratings for Reed's Daily - Enter your email address below to receive a concise daily summary of the latest news and analysts' ratings for Reed's and related companies with MarketBeat.com's FREE daily email newsletter.