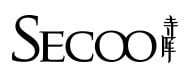 Secoo Holding Limited (NASDAQ:SECO – Get Rating)'s share price dropped 3.9% during trading on Wednesday . The stock traded as low as $3.51 and last traded at $3.65. 1,286,330 shares traded hands during trading, a decline of 61% from the average daily volume of 3,321,854 shares. The stock had previously closed at $3.80.
Secoo Stock Performance
The company has a debt-to-equity ratio of 1.64, a current ratio of 2.47 and a quick ratio of 0.63. The stock has a 50 day moving average price of $2.00 and a two-hundred day moving average price of $2.61.
Secoo Company Profile
Secoo Holding Ltd. operates an online integrated upscale products and services platform. It provides upscale products and lifestyle services on the company's integrated online and offline shopping platform. The company was founded by Ri Xue Li, Zhao Hui Huang and Jiang Xiang Xun on January 4, 2011 and is headquartered in Beijing, China.
Further Reading
Receive News & Ratings for Secoo Daily - Enter your email address below to receive a concise daily summary of the latest news and analysts' ratings for Secoo and related companies with MarketBeat.com's FREE daily email newsletter.