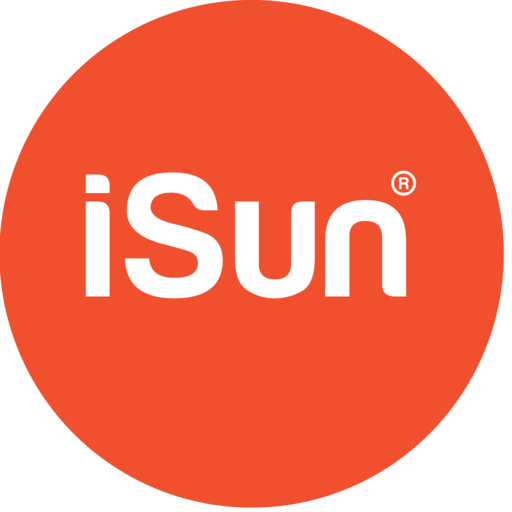 iSun, Inc. (NASDAQ:ISUN – Get Free Report) was the target of a large increase in short interest during the month of August. As of August 31st, there was short interest totalling 1,380,000 shares, an increase of 8.7% from the August 15th total of 1,270,000 shares. Based on an average daily volume of 853,200 shares, the short-interest ratio is presently 1.6 days.
iSun Stock Performance
ISUN stock opened at $0.24 on Tuesday. The company has a debt-to-equity ratio of 0.27, a current ratio of 0.85 and a quick ratio of 0.79. iSun has a 1 year low of $0.23 and a 1 year high of $2.56. The company has a market cap of $7.96 million, a P/E ratio of -0.27 and a beta of 0.66. The stock's fifty day moving average price is $0.36 and its 200-day moving average price is $0.58.
iSun (NASDAQ:ISUN – Get Free Report) last announced its earnings results on Thursday, August 10th. The company reported ($0.01) earnings per share (EPS) for the quarter, topping the consensus estimate of ($0.10) by $0.09. The business had revenue of $25.01 million for the quarter, compared to analysts' expectations of $20.00 million. iSun had a negative return on equity of 36.69% and a negative net margin of 15.53%. On average, equities analysts forecast that iSun will post -0.22 earnings per share for the current year.
Analyst Ratings Changes
Several research analysts have recently weighed in on ISUN shares. Alliance Global Partners decreased their price target on iSun from $2.50 to $2.00 in a research note on Friday, August 11th. Roth Mkm lowered their target price on shares of iSun from $2.00 to $1.00 and set a "buy" rating on the stock in a research note on Thursday, August 17th. Finally, HC Wainwright reiterated a "buy" rating and issued a $2.75 price target on shares of iSun in a research note on Friday, August 11th.
Check Out Our Latest Report on ISUN
Institutional Trading of iSun
Several large investors have recently added to or reduced their stakes in the business. Renaissance Technologies LLC purchased a new position in shares of iSun during the 3rd quarter worth $27,000. Cambridge Investment Research Advisors Inc. purchased a new position in iSun during the first quarter valued at $43,000. Northern Trust Corp bought a new stake in iSun during the second quarter valued at about $48,000. Jane Street Group LLC purchased a new stake in iSun in the third quarter worth about $55,000. Finally, State Street Corp raised its stake in shares of iSun by 29.3% in the third quarter. State Street Corp now owns 29,158 shares of the company's stock worth $64,000 after buying an additional 6,600 shares during the period. 19.87% of the stock is currently owned by institutional investors.
iSun Company Profile
iSun, Inc, a solar energy company, provides design, development, engineering, procurement, installation, storage, and electric vehicle infrastructure services for residential, commercial, industrial, and utility customers in the United States. It also provides electrical contracting services; and data and communication services.
Further Reading
Receive News & Ratings for iSun Daily - Enter your email address below to receive a concise daily summary of the latest news and analysts' ratings for iSun and related companies with MarketBeat.com's FREE daily email newsletter.