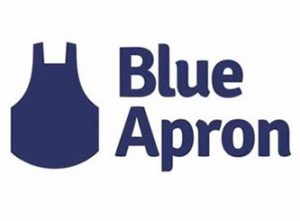 Personal online services are all the rage these days and, at least in terms of meal preparation, Blue Apron is among the best. Unfortunately, the online meal kit company had to cut its value expectations by roughly one-third this week. Blue Apron Holdings has expressed concerns over what could happen to this sector of the industry on the prospects of the Amazon.com buyout of Whole Foods.
On Wednesday, the company said it now expects that its IPO will have a price somewhere between $10 and $11 per share, nearly one half its previous expectation of $15 to $17. All in all, then, the new pricing range implies the company's valuation should be around $2.08 billion (compared against the earlier valuation of $3.2 billion).
Of course, you may recall that just last week or the week before, Amazon had first made mention of its bid to buy up Whole Foods. The deal was reportedly worth $13.7, and it could finally stably bring Amazon into the grocery business as it had been trying to do for many years.
It is an important move right now as this industry continues to grow. Other companies—like Chef'd, Home Chef Basket, Hello Fresh, and Plated—now crowd the once fertile online space. And a newer company, Green Chef, has announced plans to raise no less than $50 million for its startup; this is in addition to its first $67 million.
Now, its an interesting proposition, right now, as food delivery services have not been making the kind of headway that, probably, those who had first prospected the industry might have anticipated. Yes, the business is still growing quite quickly, but the market saturation might hit a little sooner than expected, as is evident from Blue Apron's slow down.
For example, Blue Apron's net revenue—as of March—is up 133 percent on the previous year, and its customer base has nearly doubled—to one million—at the same time. However, marketing has not kept pace with earnings. Blue Apron spent $144 million last year to promote the company online, and this is 181 percent higher than the previous year. As such, the company had to put the IPO on hold last year to focus on efforts to reduce costs in terms of things like new customer acquisition.