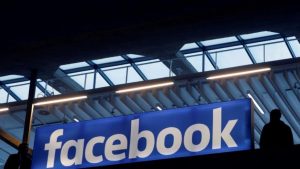 Facebook has moved to expand its video empire with the unveiling of Facebook Watch dedicated to original video shows. The new platform is designed to give users a new way of watching videos online in addition to helping the social giant chip away broadcaster's video on demand ad revenue.
Facebook Watch
The new feature will appear on the social networking app as a separate tab. Users will be able to subscribe to their favorite shows, see what their friends are watching in addition to being able to find new shows depending on interest.
Facebook has already started to fund a number of series that viewers will be able to watch on the new platform. The company has also inked deals with a number of media outlets as it seeks to bolster content available on the video streaming platform. ATTN has already confirmed plans to put two new original series on Facebook Watch.
In a bid to entice video creators to create content for Watch, Facebook is promising to let creators keep 55% of ad revenue generated through ad breaks on their content. Video creators will also be able to earn some money by getting sponsorships from brands.
Original shows that people will be able to watch on Watch will be made up of episodes either live or recorded. Users will also be able to react, comment and connect with other people watching a given show.
Facebook has confirmed the new platform will be available on Mobile desktop as well as laptop apps to a limited group of people as part an ongoing testing phase. However, the company is planning to launch it to all users once everything is in place.
Watch Impact
Watch presents Facebook a unique opportunity to bolster user's engagement levels on its networking app. In addition to strengthening engagement levels, the tech giant should be able to attract more video ads revenue from advertisers looking to monetize its massive user base.
However, Facebook's aggressive push into video on demand threatens to alienate broadcasters most of whom have all along used the platform for audience acquisition and marketing purposes.
"What broadcasters would find scary is that Facebook is bringing TV to a global scale. Most broadcasters have operated in a single country market. With Facebook distributing to 200 countries at once, it can bid big for TV," said Nigel Walley Managing Director, Decipher Media Consultants.